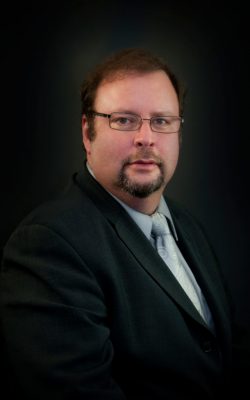 MA, MS, CRC, CDMS, ABVE/D, IPEC, CVE, ICVE
President
Devin Lessne started in the rehabilitation field early in life working for Rehabilitation Services, Inc a company founded by Mr. Lessne's parents in 1974. Devin Lessne's first experience in the rehabilitation field was assisting his father in running Rehabilitation Services sheltered workshop in Miami. As time went on, he assisted his father in outreach focusing on the Americans with Disability Act.
Devin earned his FAA flight instructor rating and trained aviation students while continuing working part-time with his father. He earned a Master of Science in Aviation Safety from Central Missouri State University and pursued a full-time career in aviation finance and risk management.

In 2008, Mr. Lessne joined Rehabilitation Services, Inc. to develop its Ticket to Work and Department of Veterans Affairs Vocational Readiness and Employment programs. Mr. Lessne expanded the company's state VR program by providing vocational evaluations and Partnership Plus services. While working for Rehabilitation Services, Mr. Lessne earned an MA in Counseling from the Rehabilitation Counseling Program at the University of Arkansas. He also obtained certifications from the Commission on Rehabilitation Counselor Certification as a Certified Rehabilitation Counselor (CRC), Certified Disability Management Specialist (CDMS), and American Board of Vocational Experts (ABVE/D). He is also listed on the Registry of Professional Vocational Evaluators as a Professional Vocational Evaluator (PVE).
In 2015, Mr. Lessne created Vocational Expert Services (VES). Under Mr. Lessne's leadership, Vocational Expert Services has obtained a contract with ASD Adult Achievement Center, Inc. VES also obtained a corporate nationwide contract with the Social Security Administration (SSA). In addition, VES is an approved vendor for the State of Florida Division of Vocational Rehabilitation (DVR) Vocational Evaluations.
Devin Lessne has obtained additional certifications from the Commission on Rehabilitation Counselor Certification as a Certified Vocational Evaluator Specialist (CVE), and the International Psychometric Evaluation Certification (IPEC). Globally, he is acknowledged by the College of Vocational Rehabilitation Professionals as an International Certified Vocational Evaluator (ICVE).
Devin Lessne is accepted as a Vocational Expert by the Social Security Administration Office of Hearing Operations, the State of Florida Office of the Judges of Compensation Claims, and the United States Department of Veterans Affairs. He has been proud to offer vocational rehabilitation services to Social Security beneficiaries through the Social Security Administration's Ticket to Work-Employment Network program. In addition, he enjoys repaying service to veterans through the U.S. Department of Veterans Affairs Veteran Readiness and Employment program. He is approved by the State of Florida Division of Vocational Rehabilitation as well as the Florida Division of Blind Services as a vocational evaluator and employment specialist. He is certified by the United States Department of Labor Office of Workers Compensation Programs as a rehabilitation counselor.
Mr. Lessne is also a member of many esteemed organizations. He is an affiliate of the Florida Bar Association Family Law Section, a patron of the Orange County Bar Association, as well as a member of the National Rehabilitation Association. Hi is also a member of the Florida Rehabilitation Association, the Vocational Evaluation and Career Assessment Professionals, the National Council on Measurement in Education, and the National Career Development Association.
Devin has also served on the board of the Florida Rehabilitation Association, Central Florida Employment Council as well as the International Association of Rehabilitation Professionals, Florida Chapter – first as the Central District President and then as the Training and Education Chairperson.
Licenses and Certificates
Certified Rehabilitation Counselor (CRC)
Certified Disability Management Specialist (CDMS)
Diplomat, American Board of Vocational Experts (ABVE/D)
Professional Vocational Evaluator (PVE)
International Psychometric Evaluation Certification (IPEC)
Certified Vocational Evaluation Specialist (CVE)
International Certified Vocational Evaluator (ICVE)
United States Department of Labor Rehabilitation Counselor
Accredited Advisor in Insurance
Associate in Insurance Production