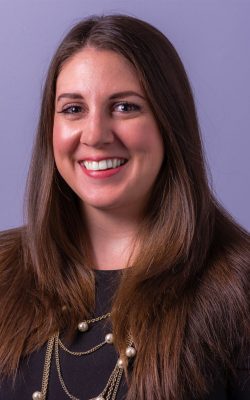 MA, CRC, CVE, ICVE, IPEC
Senior Vocational Rehabilitation Consultant
Claire Ziegler got her Master's degree in Rehabilitation and Mental Health Counseling from the University of South Florida. She graduated Summa Cum Laude. Claire maintains designation as a Certified Rehabilitation Counselor (CRC) via the Commission on Rehabilitation Counselor Certification (CRCC). She also has an International Psychometric Evaluation Certification (IPEC)
Claire Ziegler got her Master's degree in Rehabilitation and Mental Health Counseling from the University of South Florida. She graduated Summa Cum Laude. Claire maintains designation as a Certified Rehabilitation Counselor (CRC) via the Commission on Rehabilitation Counselor Certification (CRCC). She also has an International Psychometric Evaluation Certification (IPEC).
Ms. Ziegler is accepted as a Vocational Expert by the Social Security Administration and testifies in Social Security disability adjudication hearings nationwide. Claire is approved as a vocational evaluator for the Florida Division of Vocational Rehabilitation. She has experience in vocational counseling, labor market surveys, transferable skills analysis, as well as psychological, neuropsychological, academic, ability, and vocational testing. She is an approved provider for FECA services with the Department of Labor. Additionally, Ms. Ziegler is an authorized provider of PGAP (Progressive Goal Attainment Program) services.
Claire is a member of the International Association of Rehabilitation Professionals (IARP), and currently serves as the Central Florida President of the Florida Chapter. She is also a member of the American Board of Vocational Experts (ABVE) and the Vocational Evaluation and Career Assessment Professionals Association (VECAP).